It's Shivaratri!
Let us come together in prayerful contemplation.
Time: March 11, 2021 6:30 PM Puja followed by Aarati
Location:  Open to all over "Zoom" with RSVP.
Hari OM!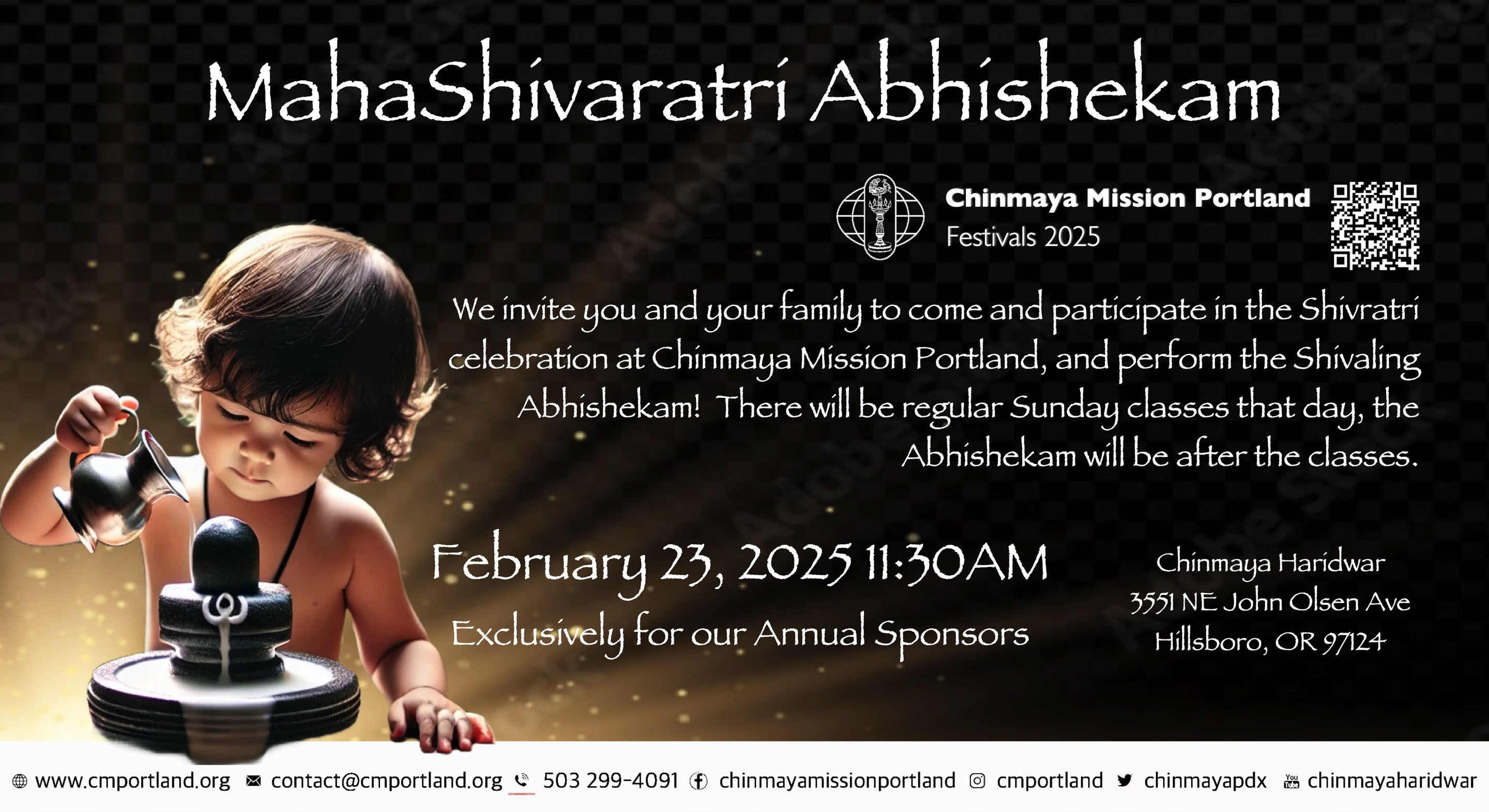 If you would like to make a Pooja offering, please click this link or use the QR code in the flier.
Please RSVP below:

About Shivaratri:
Literally, Maha Shivratri means, "The great night of Shiva". It is also believed that on Shivratri, Lord Shiva became Neelkant by swallowing the deadly poison that came up from the ocean during the churning of "Kshir Sagar" (milky ocean). The poison was so deadly that even a drop in His stomach, which represents the universe, would have annihilated the entire world. Hence, He held it in His neck, which turned blue due to the effect of poison. Shivratri is therefore also a day of thanksgiving to the Lord for protecting us from annihilation.
Shivratri is especially auspicious for winning the battle within ourselves – the battle between good and evil within "Kshir Sagar" – which is our mind, between right and wrong, between poison and nectar, between death and immortality. Let us use our puja, our prayers, our meditations on this day to pray for divine intervention so that within ourselves the good might vanquish the evil, the nectar within us might emerge, rather than poison, and that we too may be carried from death to immortality.